Familiarise Yourself with Lidl Malta!
Welcome to Lidl Malta's recruitment website!
If you're looking to join a dynamic team and a challenging and stimulating work environment then you're in the right place!
Browse through our different pages; familiarise yourself with who we are and what makes us so unique and get to know why you should choose Lidl as your employer!
Our achievements distinguish us from other Maltese companies. We are not only the first and only company certified Top Employer in Malta, but we are also the leading retail chain on the Maltese Islands. We set goals and, thanks to our team members, we manage to not only accomplish them, but to go further and exceed expectations. Learn more about our certifications and attainments by clicking here:
Our Achievements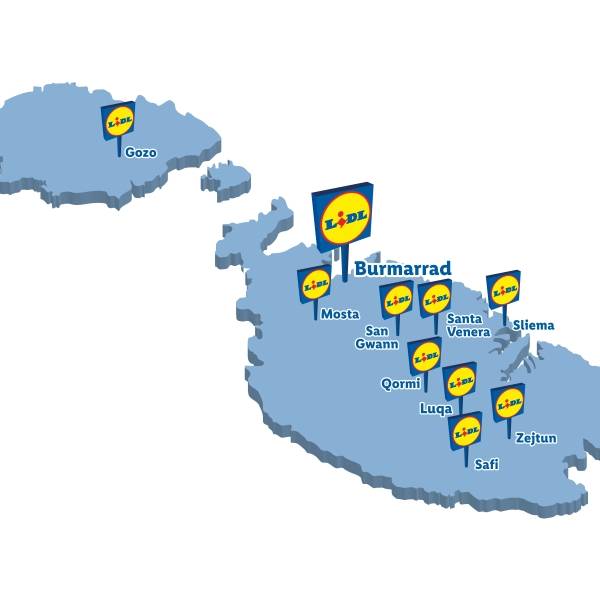 Who we are
With 10 stores and more than 400 employees, Lidl is the leading supermarket in Malta. We take pride in our great products and customer focus. As well as being able to provide your daily essentials in our stores we also stock a large selection of premium private label products, all at the best prices. We started in April 2008 with three stores and in 2022 proudly opened our latest store to date.
Where We are
The first Lidl stores opened in Malta in 2008; since then a total of 9 stores opened in Malta with another store in Gozo. Our stores in Malta are located in Santa Venera, San Gwann, Zejtun, Safi, Luqa, Qormi, Mosta, Sliema, and Burmarrad whilst our Head Office is based in Luqa. We boast of a team of over 400 staff members, including store members, warehouse operators and office team members.
Working with Lidl: the start to a brilliant career!
When working with a multinational company such as Lidl, employees are investing in more than just a job. They are fuelling their passion for success and kick-starting their career with a company that genuinely cares about its staff members!
We're also present online! Follow us!