As a Store Manager you will lead the day-to-day operations of your store and the management, motivation and development of the store team.
It takes talent to implement and run a new concept Lidl store. So we are looking for experienced people with the go-get-it, do-it-better, do-it-faster attitude - business-savvy, team-inspiring, strategic-thinking, KPI-achieving people who can ensure we deliver great customer service and make our stores the supermarkets of choice in both Malta and Gozo. We're offering a highly competitive package and every opportunity to develop your management skills, taking your abilities to another level, in a keep-it-simple, fast-growing, retail-changing business.
Your tasks
Implementing customer service, cleanliness, freshness, availability and "work smart" principles
Ensuring customers can always buy what they came in for or similar
Ensuring what you are selling is fresh and top quality
Dealing with customer queries and refunds
Motivating employees and creating a results-focused working environment
Managing induction, basic and development training for all store employees and carrying out appraisals
Leading store meetings
Planning rosters and annual leave
Planning turnover and productivity
Analysing and improving KPIs
Cash control for the store
Ensuring trading compliance standards are met
Your profile
Exceptional leadership skills gained in retail or other relevant areas
Ability to understand and interpret KPIs and use initiative to ensure they are always met
Strong customer service ethic
Ability to motivate and develop team members
Results-oriented attitude
Excellent conflict management
Excellent command of English
Outstanding communication skills in both English and Italian
We offer
At Lidl we consider personal development and growth as essential, therefore we provide our team members with on-the-job training. We offer a pleasant working environment in a motivated team, a diversified activity with development perspectives in a dynamic company in continuous expansion, as well as a secure working place characterised by an advanced, task-oriented, professional training programme.
A good remuneration package including company car included.
Benefits
10 Year Anniversary Recognition Benefits
Attractive Remuneration Package
Important In-Store Numbers!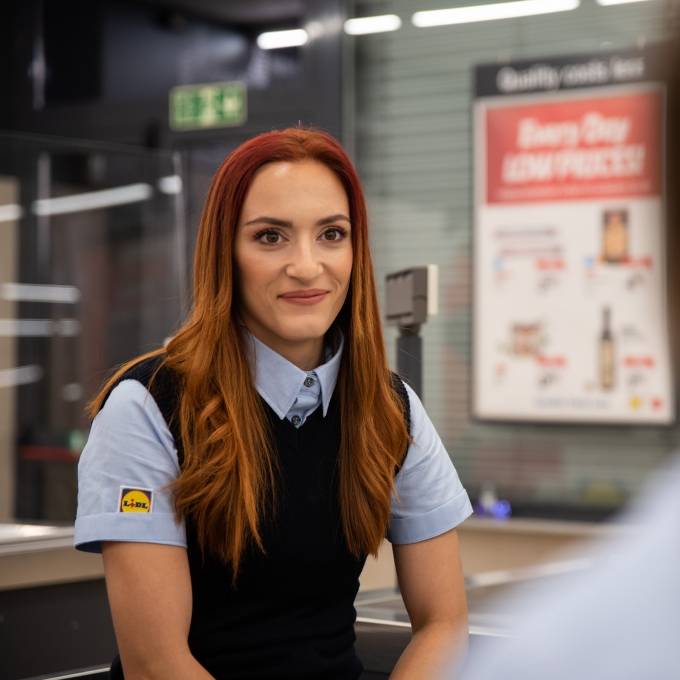 29% of our management
Are women
Over 20 Nationalities
A truly unique workforce!