Before the goods reach our customers, they are transported to our stores form our new Logistics Center in Burmarrad. There, they are organized by our hardworking warehouse staff. Our warehouse employees are an important part of the customer experience as they make sure our stores are fully stocked every day. Their main role is to maintain the uninterrupted flow of goods in and out of our warehouse.
About our new Logistics Center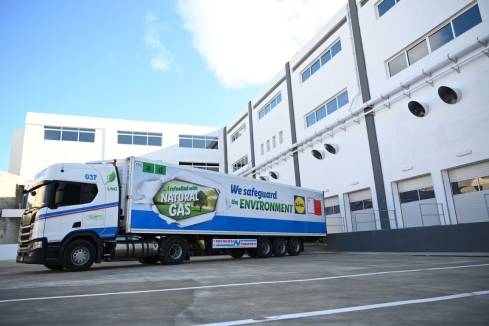 In December 2022 we inaugurated our new Logistics Center located in the central north area of Burmarrad, Wied il-Għasel Valley which forms part of a recently built complex, Vassallo Business Park.
The very efficient business premises handles Lidl's storage and distribution. It covers an area of 14,900 square meters, has over 1,700 picking stations, over 6,000 pallet slots and 1,300 meters of shelving. It also contains cold rooms which are among the newly added features in our warehouse.
When it first opened, 35 new staff members were employed and since then the warehouse team continued to grow with new roles being created.
This new warehouse will enable us to optimize the entire supply chain and improve customer service and experience. This modern and innovative structure will also allow us to support the future development of our sales network with the opening of new supermarkets.
Would you rather work in our Stores or our Head Office?