Our Sales Assistants are the face of our business! The provide great service to our loyal customers and invest the same care and attention into the little tasks as they do with the larger ones. Our Store team knows how important great work is to the success and growth of our business. If you have a natural flair for providing outstanding customer service and are looking to become part of strong team with varied shifts, this could be the perfect opportunity for you!
Your tasks
Assist the Store Management with all areas of store operation
Operate the checkout and handle cash
Make sure our shelves are well-stocked at all times
Carry out regular freshness checks to ensure we offer the freshest produces
Unpack daily stock deliveries
Rotate stock
Keep the store clean and ensure any potential hazards are dealt with quickly and efficiently
Help with merchandising stock and preparing for promotions and special offers
Assist with baking in our in-store bakery
Your profile
Completed second level education
Previous experience in the retail sector preferable
A can-do attitude and excellent customer service skills
Highly motivated and ambitious professional
Effective planning and organizational skills
We offer
After the training you will directly assume responsibility within your working area.
We offer a pleasant work climate in a motivated team, a diversified activity with excellent development perspectives in a dynamic company in continuous expansion, as well as a secure working place and an individual progress, characterized by an advanced, task- oriented professional training.
Benefits
10 Year Anniversary Recognition Benefits
Important In-Store Numbers!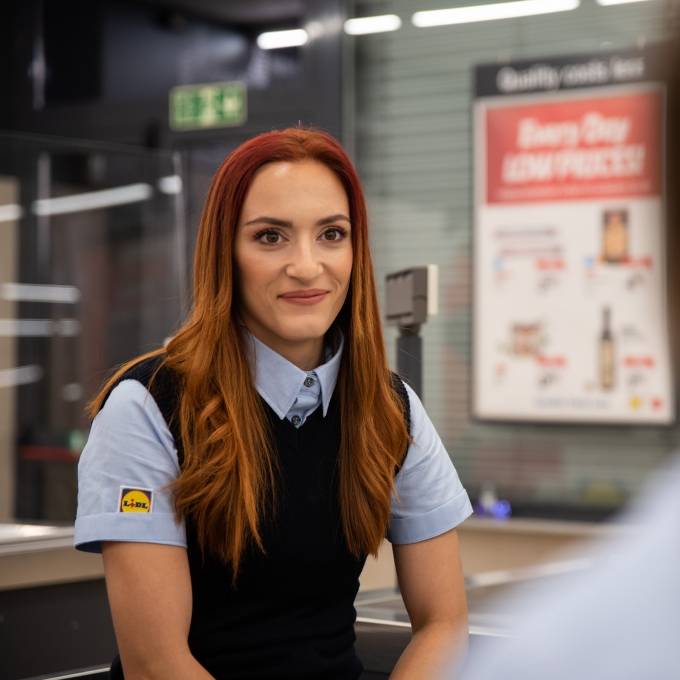 29% of our management
Are women
Over 20 Nationalities
A truly unique workforce!